Course details
All-you-can-drink all-you-can-eat including sparkling wine 【Worthy of celebrities】 Detox / Metabolism UP Yakushi Hotpot Course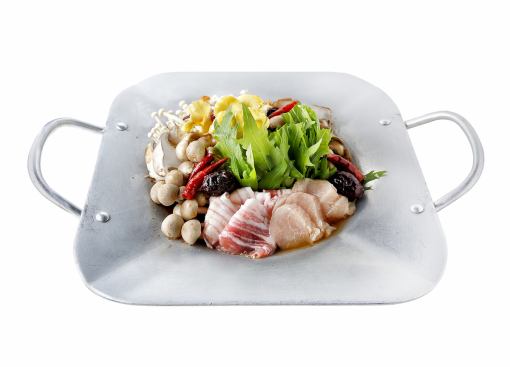 By using a coupon5000 Yen
All-you-can-drink available

All-you-can-drink two-hour last order 30 minutes before.Thank you for your cooperation in replacing the glass.
Reservation deadline

Until 15 o'clock on the desired date of visit
Available days for reservation

Monday - Sunday - Public holidays - Holidays
All-you-can-drink all-you-can-eat drinks including sparkling wine The most popular exquisite medicine served hotpot course.
Course menu
■ 3 appetizers
ex. Carpaccio · Caprese · smoked nut · pickles
Seasonal vegetable salad
■ Doctor and supervised nutritionist supervised medicine salad hotpot
■ Drying whole grain flour pasta or brown rice or konnyaku noodles
■ Today's dessert
ex. Cheesecake · Gateau chocolat · banana pound cake · homemade sherbet etc.
All-you-can-drink menu
·draft beer
· Sparkling wine mimosa · kitty · keel · operator
·Highball
· Red wine · White wine
· Wheat shochu · sweet distilled spirit
· Jin · Vodka
· Perno
· Suzu
· Campari liqueur
· Cassis liqueur
· Peach liqueur
· Strawberry liqueur
·Orange juice
· Grapefruit juice
·tomato juice
·Oolong Tea
· Jasmine tea
· Jinjaere
·coffee
A black tea
2019/01/10 update